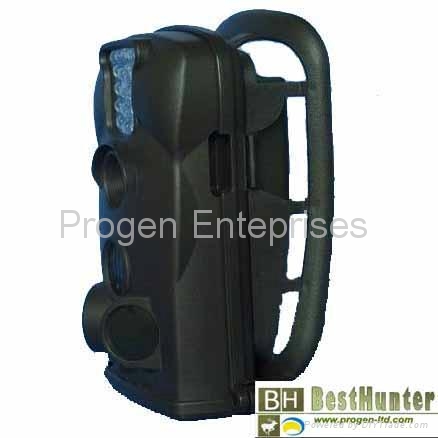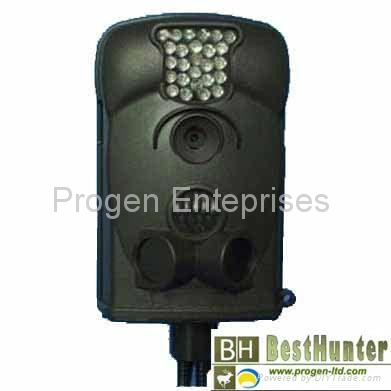 12 MP Digital Hunting Games
US $110
Product Description
This new model 12MP scouting camera(also called game camera/trail camera) is a scouting device,It can be triggered by sudden change of ambient temperature caused by moving game in a region of interest (ROI),which is detected by a highly sensitive Passive Infra-Red (PIR )sensor,and then take pictures or video clips automatically.

OEM ORDER IS WELCOME,YOUR LOGO CAN BE SILKPRINTING,EMBOSSING OR METAL PLATE.

FEATURES :

* 12 Mega Pixels CMOS sensor

* Up to 16GB SD Card Capacity

* Sharp and bright color pictures/videos in daytime and clear black/white pictures/videos at night

* Built-in 2 1/4" LCD color display

* Ultra low standby power consumption. Extremely long in-field life (in standby mode, up to 3 months with 4 x AA batteries and 6 months with 8 x AA batteries)

* Unique side Prep Sensor design provides wider sensing angle and enhances camera's response speed

* Perform in the most extreme temperatures from -22F to 158F

* Compact size (5 1/2 x 3 1/2 x 2 1/2 inches). Well designed to deploy covertly

* Impressively quick trigger time (1 second)

* Under Time Lapse (Periodic Shot) setting, the camera automatically and constantly takes pictures/videos at specified interval. This is very useful when observing plants flowering, birds building nest or insects running around, etc.

* Setting Time Switcher on, the camera can be programmed to only work in specified period every time

* Backpack-looking tree grabber makes mounting and aiming a snap

* Serial Number function enables you to code locations in the photos.This helps multi-camera users identify the location when reviewing the photos

* Date, time, temperature and moon phase can be stamped in the pictures

* Lockable and password protected

APPLICATION :

* Trail camera for hunting * Animal or event observation * Motion-triggered security camera, for home, office and community * All other indoor/outdoor surveillance where invasion evidence needed

*PLEASE NOTE, if you are not using the cam for a extended period of time, it is recommended that you remove the batteries from the cam to avoid possible acid leak that may damage the cam which would void the warranty.